Rugby World Cup 2023 Prepares for a Spectacular Opening Ceremony
As the two-month countdown to the Rugby World Cup 2023 begins, the event's grand opening ceremony promises to be a dazzling spectacle of sport and culture.
World Rugby and France 2023 recently announced that acclaimed French actor Jean Dujardin will play a pivotal role in the ceremony scheduled for September 8, 2023, at the iconic Stade de France.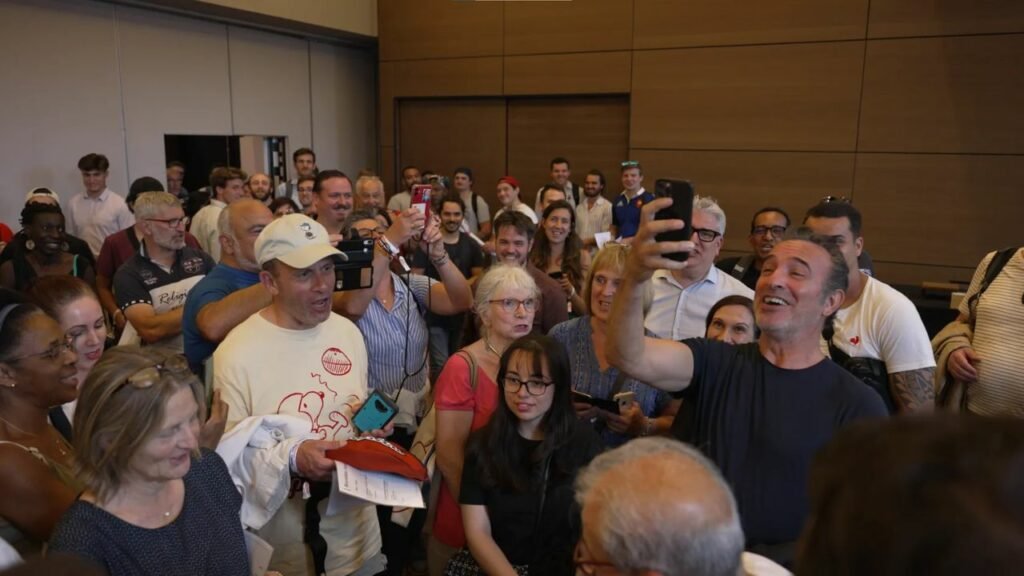 The show's design will be managed by Olivier Ferracci, with Nora Matthey de l'Endroit entrusted with stage direction.
A lineup of renowned personalities from France, including actor Philippe Lacheau, star chef Guy Savoy, and prima ballerina Alice Renavand, will join Dujardin, further enriching the inaugural ceremony. An additional 33 esteemed guests and personalities symbolizing French expertise are also set to participate in the show.

The Rugby World Cup 2023 Opening Ceremony is predicted to make a significant impact, with a broadcast reach extending to 182 countries worldwide. The ceremony is expected to captivate more than 10 million viewers in France alone.
In a recent statement, World Rugby Chairman Sir Bill Beaumont applauded Dujardin's directorial vision for the ceremony, which aims to encapsulate France's rich cultural heritage and its enduring passion for rugby. The event, he said, is expected to be a "mesmerizing spectacle" and a "remarkable testament" to the collaborative efforts of everyone involved, intending to offer fans an unforgettable Rugby World Cup experience.
In celebration of the bicentennial anniversary of rugby (1823-2023), the ceremony and the opening match are anticipated to be a sell-out, with more than 80,000 fans expected to fill the Stade de France.
Expressing his excitement about the event, France 2023 Chairman Jacques Rivoal confirmed that Dujardin, his team, 200 volunteers, and various high-profile guests will contribute to what promises to be a spectacular Opening Ceremony. "France 2023 is committed to delivering the most memorable opening match in Rugby World Cup history," Rivoal added.
After the grand ceremony, fans will witness the exhilarating opening match between hosts France and the three-time champions New Zealand at 21:15 local time.
As the clock ticks towards the much-anticipated Rugby World Cup 2023, these announcements serve to amplify the excitement and anticipation among fans, players, and officials alike.
The world is eagerly waiting to watch the spectacular union of sport, culture, and heritage at the grand opening ceremony of the Rugby World Cup 2023.