Rugby World Cup 2023 on S4C: Schedule, How to Watch, Live Stream
Rugby enthusiasts, rejoice! The much-anticipated Rugby World Cup 2023 is almost upon us.
With Wales fervently known as the Rugby Nation, it's only fitting that their viewing audience is treated to top-tier coverage of the sport's grandest tournament.
And who better to ensure this than the dynamic duo of Whisper and S4C? Let's delve into the specifics.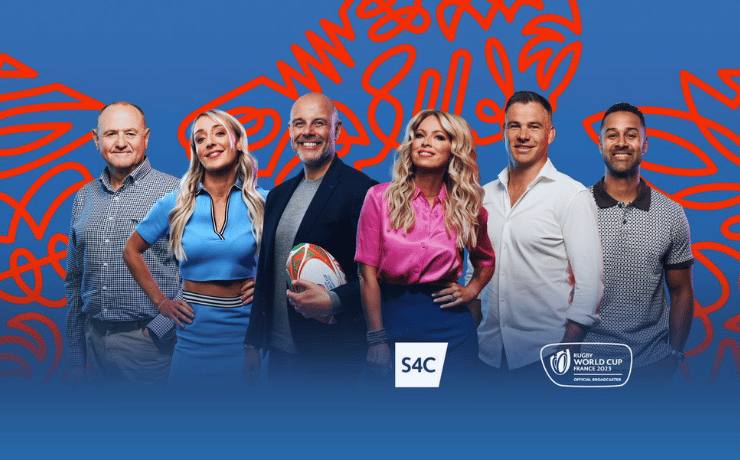 Whisper and S4C to deliver Rugby World Cup Live to Wales
The well-known sports production company, Whisper, is teaming up with the Welsh-speaking broadcaster, S4C, to bring you unparalleled coverage of the Rugby World Cup starting 8 September 2023.

This thrilling broadcast will be orchestrated by Whisper Cymru, the proficient branch of Whisper based out of Cardiff.
Rugby World Cup 2023 TV Schedule of S4C
With this partnership, Welsh viewers are in for a treat. S4C, in collaboration with Whisper Cymru, will air:
All of Wales' matches
The tournament's opening game between France and New Zealand on 8 September
Third-place play-offs
The semi-finals and the grand final
An exclusive pre-tournament glimpse into the Welsh camp and much more!
In addition, a poignant documentary titled "Ifan Philips: y Cam Nesaf" will be showcased on 28 September at 9pm, depicting the journey of the former U20 player, Ifan Phillips, who had to amputate a leg after a grievous motorbike accident in 2021.
The following Rugby World Cup matches will air on S4C and will be live-streamed on its digital platform:
Date
Matchup
Time (BST)
TV Channel
Venue
Friday, Sept. 8, 2023
France vs. New Zealand
(Opening)
8:15 pm
S4C
Stade de France, Saint-Denis
Sunday, Sept. 10, 2023
Wales vs. Fiji
8:00 pm
S4C
Stade de Bordeaux, Bordeaux
Saturday, Sept. 16, 2023
Wales vs. Portugal
4:45 pm
S4C
Stade de Nice, Nice
Sunday, Sept. 24, 2023
Wales vs. Australia
8:00 pm
S4C
OL Stadium, Lyon
Saturday, Oct. 7, 2023
Wales vs. Georgia
2:00 pm
S4C
Stade de la Beaujoire, Nantes
Friday, Oct. 20, 2023
Winner Quarter Final 1 vs. Winner Quarter Final 2
(Semi-Final)
8:00 pm
S4C
Stade Vélodrome, Marseille
Saturday, Oct. 21, 2023
Winner Quarter Final 3 vs. Winner Quarter Final 4
(Semi-Final)
8:00 pm
S4C
Stade de France, Saint-Denis
Friday, Oct. 27, 2023
Runner-up: Semi-Final 1 vs. Semi-Final 2
(3rd Place- Bronze Final)
8:00 pm
S4C
Stade de France, Saint-Denis
Saturday, Oct. 28, 2023
Winner Semi-Final 1 vs. Winner Semi-Final 2
(Final)
8:00 pm
S4C
Stade de France, Saint-Denis
Also Check: Rugby World Cup Wales Squad 2023
How to Watch Rugby World Cup on S4C?
Tune in to S4C, the first-ever channel dedicated to a Welsh-speaking audience, to catch all the action. Launched on 1 November 1982, the channel has served quality content to the Welsh population for over four decades.
S4C is free to watch or stream?
Yes, S4C is a free-to-air public broadcast television channel. The channel is available on Freeview Channel 4 (SD) and Channel 104 (HD) for those within Wales.
How to Watch RWC 2023 live stream in Wales?
If you're more of a digital nomad, don't worry!
You can live stream the games in the UK and Ireland through the S4C Clic platform (with adverts).
Alternatively, viewers within the UK have the option to watch the live stream on BBC iPlayer (ad-free).
Final Words
Whisper's recent investments and commitment to growth, combined with S4C's rich heritage, guarantee that the 2023 Rugby World Cup coverage will be spectacular.
With both teams determined to provide compelling and all-encompassing content, Welsh audiences are in for a sporting spectacle like no other.
Whether you're watching at home or streaming on the go, one thing's for certain: S4C is where the heart of the Rugby action will be!