2023 Rugby World Cup on NBC: Schedule, Channels, and Live Streams
Hey, United States Rugby Fans! Gear up for the 2023 Rugby World Cup in France. The exciting part? NBC's got us covered, ensuring we won't miss a single tackle, try, or conversion across its platforms.
If there's one game to kickstart the excitement, it's the face-off between host-nation France and the legendary New Zealand team, ranked World No. 2.
Let's not forget the epic win of South Africa in 2019. And as we cheer for our favorite teams this year, it's intriguing to see how previous champions and current top-rankers battle it out.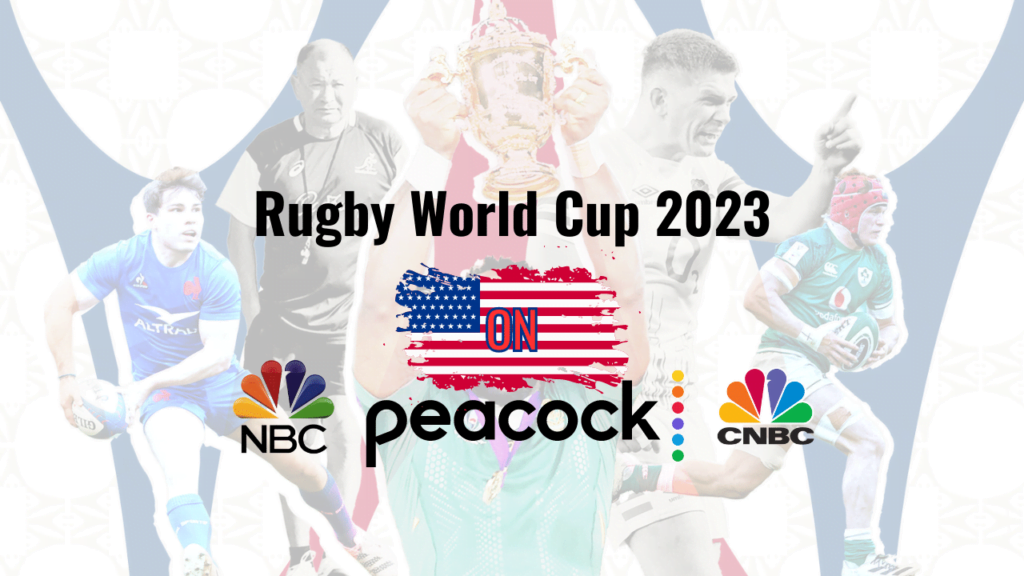 NBC's Channels and RWC 2023 Live Streaming Services
Here's the cool part: NBC's streaming service, Peacock, is all set to live stream all 48 matches! If you're a CNBC fan, they've got 15 live matches for you. And if you happen to miss the live action, NBC will re-broadcast a few, including the crucial final.

Detailed Schedule on NBC Platforms
With games from September 8th to October 28th, you've got a month of exhilarating rugby. Key matches to note: the electrifying start with France vs. New Zealand on September 8th at 3:15 p.m. and the grand finale on October 28th at 3 p.m. You'll find all the matches available on either Peacock, CNBC, or NBC.
Check out the NBC Rugby World Cup full schedule here!
How to Livestream NBC's Coverage
Want in on all the action? Peacock is your go-to, available at just $5.99/month. Apart from the Rugby World Cup, you can also catch other thrilling sports events on Peacock and other NBC platforms. Talk about value for money!
Expert Analysis and Studio Hosts
To make things even more insightful, NBC is bringing on board the former USA Rugby captain, Dan Lyle, and rugby pro Alex Corbisiero. These two know their rugby inside out, and their expertise will surely enhance our viewing experience.
Conclusion
The 2023 Rugby World Cup promises to be a rollercoaster of emotions, skills, and unforgettable moments. With NBC going all out with its extensive coverage, all we need to do is sit back, choose our platform, and enjoy the game. Let the best team win!