How to Watch the Rugby World Cup 2023 on Roku
This guide will show you how to experience all the excitement of the 2023 Rugby World Cup on your Roku device.
Roku, a widely used streaming platform, brings a variety of channels, including those broadcasting sports events, directly into your living room.
First, you need to identify your local TV and online streaming partner. Then, check if the rights holder in your location has a Roku app. If they do, you can stream the Rugby World Cup on Roku.
If you're outside of the country and need access, a VPN can help.

Follow our step-by-step guide to watch the 2023 Rugby World Cup on Roku from anywhere.
Step 1: Set Up Your Roku Device
Before you begin, ensure your Roku device is correctly set up. Connect it to your TV and internet connection. If you're new to Roku, follow the on-screen instructions to create a Roku account and activate your device.
Step 2: Subscribe to a Streaming Service
The Rugby World Cup 2023 will be streamed on Peacock in the US, so you'll need a subscription to access the matches. Choose Peacock Premium or Peacock Premium Plus, as the free tier doesn't offer live sports.
Besides Peacock, you could also consider subscribing to FuboTV, Sling TV, Hulu, DIRECTV, or YouTube TV. All these streaming services broadcast the Rugby World Cup via the NBC channel, and each of them can be found in the Roku Channel Store.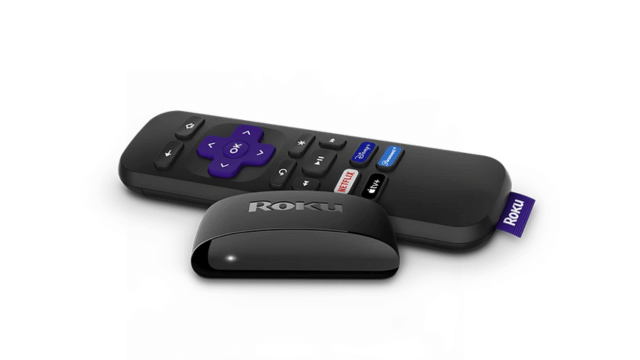 Step 3: Add Peacock Channel to Your Roku Device
On your Roku home screen, navigate to the 'Streaming Channels' menu.
Use the search bar to look for 'Peacock'.
Click on the Peacock channel from the search results.
Choose 'Add Channel' and wait for the channel to install.
Step 4: Log Into Your Peacock Account on Roku
After the Peacock channel is added, open it from your home screen.
You'll be prompted to sign in. Enter your Peacock account credentials.
If successful, you'll have access to all the content in your Peacock subscription, including the Rugby World Cup 2023.
Step 5: Enjoy the Rugby World Cup 2023
Navigate to the sports section, look for the Rugby World Cup 2023 events, and start streaming. Remember to check the schedule so you don't miss any matches.
Tips for a Better Streaming Experience
Ensure a Good Internet Connection: A stable, high-speed internet connection is key for a smooth streaming experience. Consider upgrading your plan if you often experience buffering.
Use a Wired Connection if Possible: A wired connection can provide a more stable internet connection than Wi-Fi, reducing the risk of disruptions during viewing.
Keep Your Roku Device Updated: Regularly update your device to its latest version to ensure maximum compatibility and performance.
Now, you're all set to enjoy the thrills and spills of the Rugby World Cup 2023. This guide lets you easily set up and watch the games on your Roku device, ensuring you don't miss a scrum, tackle, or try. Enjoy the tournament!